Case Studies
Franchise Performance Group has worked with franchise companies in a wide range of sectors. We're proud of the breakthroughs we've helped create and here are a few: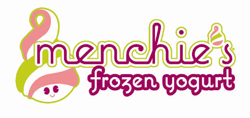 Menchies recruits over 150 new franchisees and opens 100 locations in less than 24 months of working with FPG
Hired in December, 2009 to build 25-unit Menchie's Frozen Yogurt into a 500+ chain.
Deliverables included:  Designing franchise sales process, staffing franchise recruitment department, training and developing new franchise recruiters, and leading the development team on an outsourced basis.
Results: 
In 24 months, Menchie's recruited 150 new franchisees, opened over 100 new locations with an additional 100 stores under construction or lease negotiation.
Menchie's ranked as top 2 fastest growing food chain by Restaurant Business 2 years in a row.
In 2007 BrightStar Health Care, a young, emerging growth franchisor, recruited 28 new franchisees.
In April 2008 BrightStar contacted Franchise Performance Group to analyze and make recommendations to improve the following
Franchise Opportunity Website
Franchisee Recruitment Process
Franchise Salespeople's Skills
Advertising and Messaging.
The Franchise Performance Group was retained to provide departmental leadership for 12 months to ensure skillful execution of recommendations.
Results
BrightStar ALMOST TRIPLED franchisee recruitment results (from two franchisees a month to almost six new franchisees a month) WHILE AT THE SAME TIME increasing candidate's minimum qualifications.
Testimonial
"Franchise Performance Group helped us attain our first big breakthrough in franchise sales results.  Their experience is unmatched."
Shelly Sun, Founder and CEO was named IFA's Entrepreneur of the Year.


Over a one year period, FPG was hired to improve the performance of Great Clips' franchisee recruiters using FPG's Mastering Franchisee Recruitment© training program.
Results
Each recruiter experienced a 15-25% increase in results.
"FPG is the true thought leader in franchisee recruitment."  Rob Goggins, VP of Franchise Development.  Great Clips
FPG was retained to mystery shop and evaluate the ChemDry and NHance Wood Renew franchise sales process, people, and online presence and content, and give recommendations for improvement.
Results
Within 90 days of implementing recommendations, recruitment results increased 20%.
"FPG helped me see what I was missing.  Their recommendations were spot on and team responded well to their feedback.  Our return on investment with FPG was outstanding."
Bill Knight, VP of Franchise Development.  Chem-Dry and NHance Wood Renew
Lenny's Sub Shops, a 60-unit Memphis-area sub sandwich chain, contacted Franchise Performance Group to assist their National Director of Franchise Sales with lead generation strategies, franchise sales process development, training in franchisee recruitment best practices, and recommending ways to improve Lenny's franchise offering.
Results
Two years later, Lenny's opened their 200th location.
Additionally, Lenny's was named to Entrepreneur's Franchise 500 for the first time.
Lenny's was also named in the top 100 fastest growing franchises.
VP of Development for Sport Clips hired Franchise Performance Group to train and develop their Area Developers in franchisee recruitment and coach them on an ongoing basis how to skillfully execute the recruitment process to grow their regions.
Results
Sport Clips grew almost 50% over the next two years, opening over 150 new locations.
Consistently recognized by Entrepreneur Magazine as one of the fastest growing franchises in the country.
Franchise Performance Group has successfully worked with these companies: